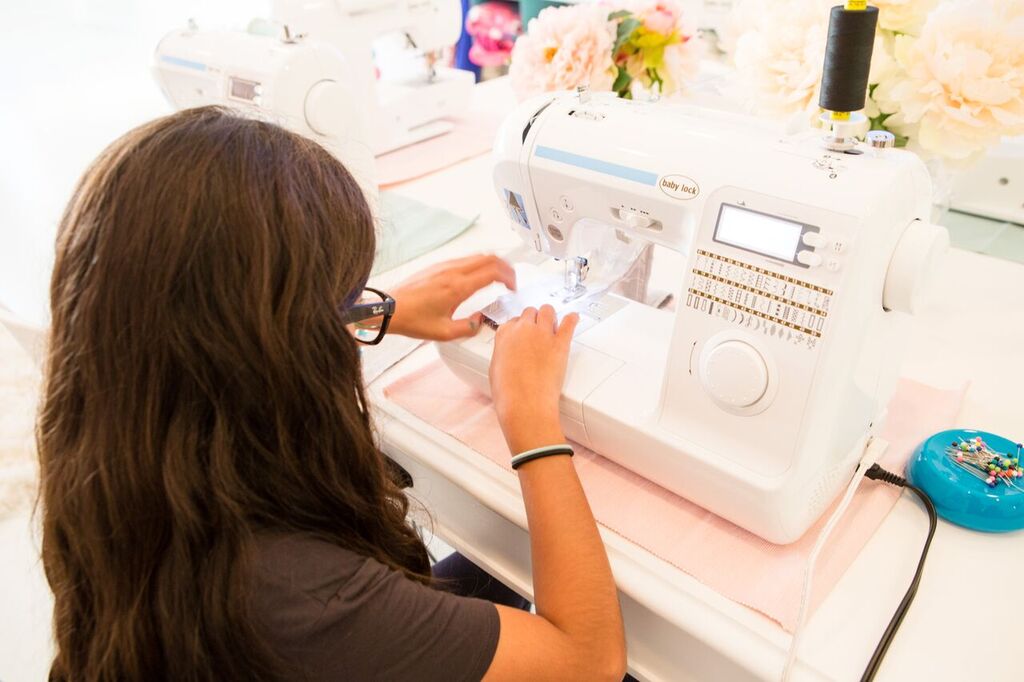 Welcome to The Sew Chateau Studio
Located in beautiful Pacific Palisades, California, The Sew Chateau offers a wide range of creative, fun "sew-centric" activities, sewing classes, camps, and parties for all ages and experience levels. We love creative fun! We adore our space so much we also offer it for special events such as birthday parties, baby showers, or any small private gathering.

Join friends for Sip and Sews, or let us give you a break while the kids play with us at our Parents Chateau Night Out. Try our fantastic camps that always end with a special yearly Chateau Showcase that features students handmade fashions and accessories!
The Sew Chateau is a retailer for Baby Lock sewing machines. We carry a variety of Baby Lock machines, starter kits, sewing supplies and materials. We are happy to assist you with any questions you have and to help you determine the best machine for your needs and wishes!
After School Sewing is a delightful class for children ages 7 and older. In this sewing series, we meet weekly to design on-going projects. Many of these projects are clothes and/or accessories. Materials and supplies are included. All students must sign up for a package of four classes to assist in completing all creative designs. With limited class size, we tend to fill up quickly - in which case we provide a wait-list. We recommend auto-renewal for those interested in securing their space in a desired weekly class.
OCTOBER
SOLD OUT / WAIT-LIST AVAILABLE: Costume Making (Ages 7 & up)- October 11 @ 3:00-5:00 - $75

SOLD OUT / WAIT-LIST AVAILABLE: Special Project Saturday: Halloween Decorations Party (Ages 7 & up)- October 19 @ 3:00-5:00 - $65
DECEMBER
Gift Giving Class - DATES TBA

Winter Camp 2019 - DATES TBA